TTLIFE Oxygen Concentrator
Dhs. 2,397.00

Dhs. 2,397.00
Tax included.
Shipping
calculated at checkout.
---
---
FREE DELIVERY TO YOUR ADDRESS IN UAE
Features:
Molecular sieve: high efficiency lithium sieve, strong adsorption, high oxygen yield, strong stability
Compressor: pure copper oil-free air double cylinder compressor, small energy consumption, strong power, low noise, fast heat dissipation
Low noise: the measured noise is as low as 42 dB, and the oxygen concentration is high, which can still be maintained in continuous operation
Intelligent Control: IMD beautiful large color panel, easy to operate, large color LED screen, Flow regulation, voice broadcast function,timer operation function and with infrared remote control, let it be easier and more convenient.
2 in1 Oxygen inhalation / atomization: Special interface for atomization ,Oxygen generation and atomization are carried out at the same time
Specifications:
This is a professional oxygen generator, developed by research and development team. It has the advantages of high oxygen concentration and stable oxygen output. It is suitable for home and vehicle scenarios, so that you can breathe high-quality air at home and outdoor.
Oxygen concentration: 35%-90% (Adjustable by flow)
 Oxygen flow: 1~7L / min
Noise: ≤50dB (A)
Net weight: 5.5 kg
Outline size: 305 x 180 x 300 mm
Safety system: Current overload protection, High temperature of compressor, shutdown
Package Includes:
1 set * Oxygenerator      
1 roots * Power cord      
1 set * Nebulizer         
1 sets * Nasal oxygen tube 
2 sets * Filter Screen     
2 sets * Filter             
2 sets * Filter cotton      
2 sets * Fuse            
1 set Remote control     
1 cop * Instruction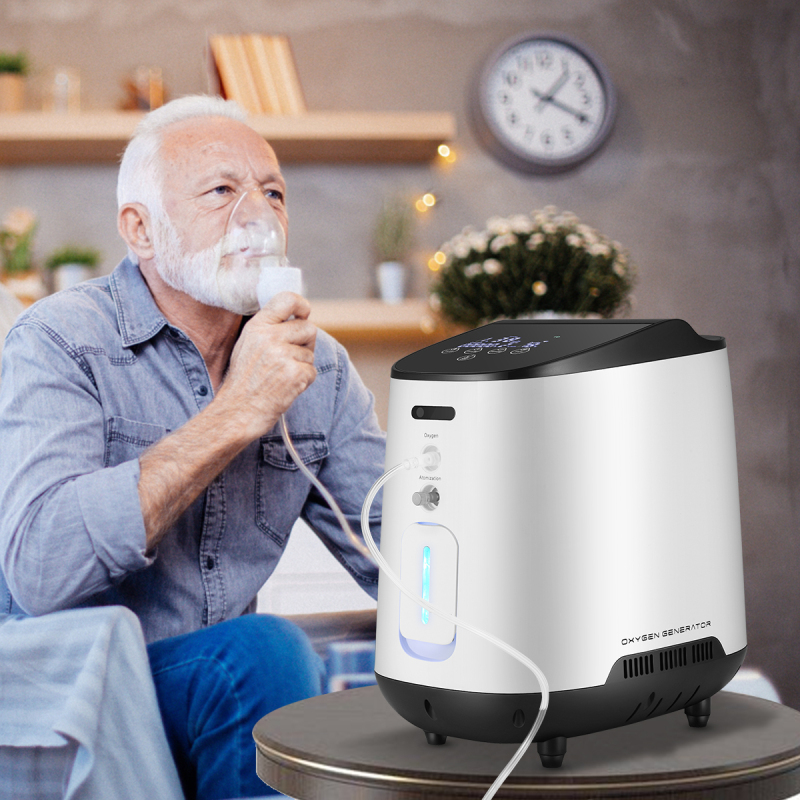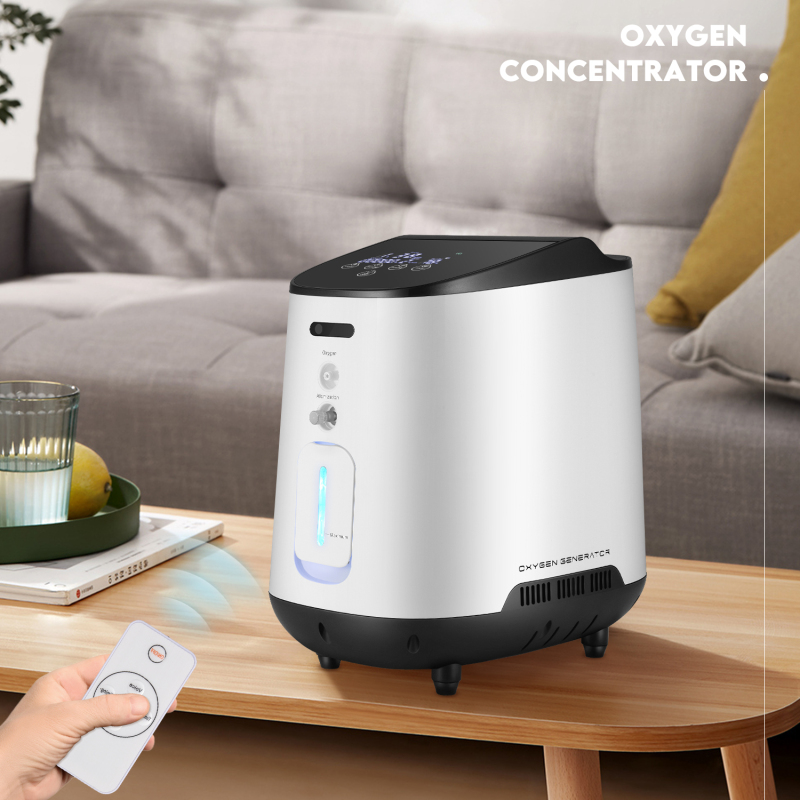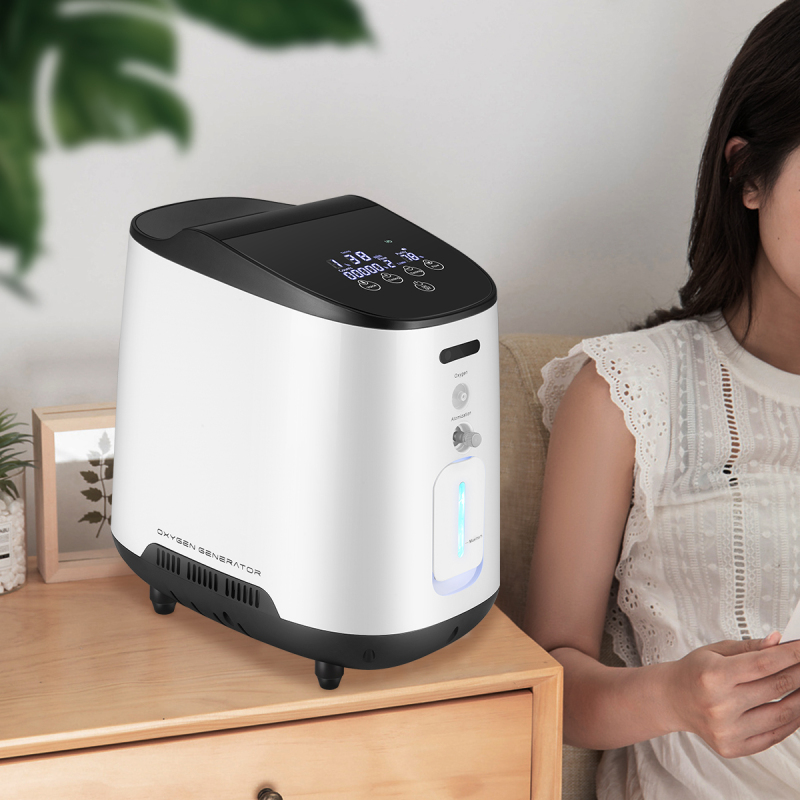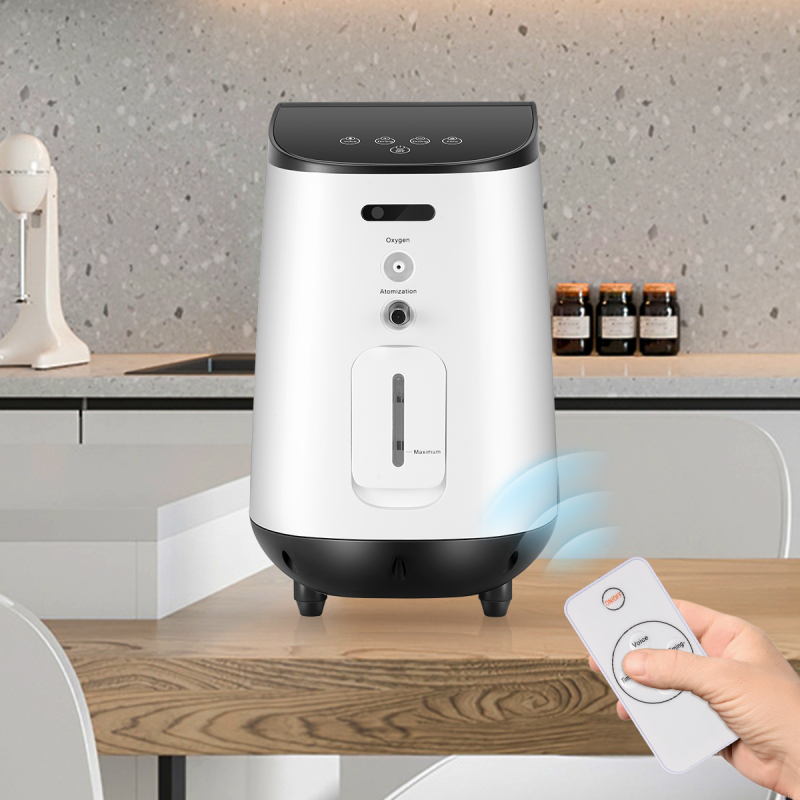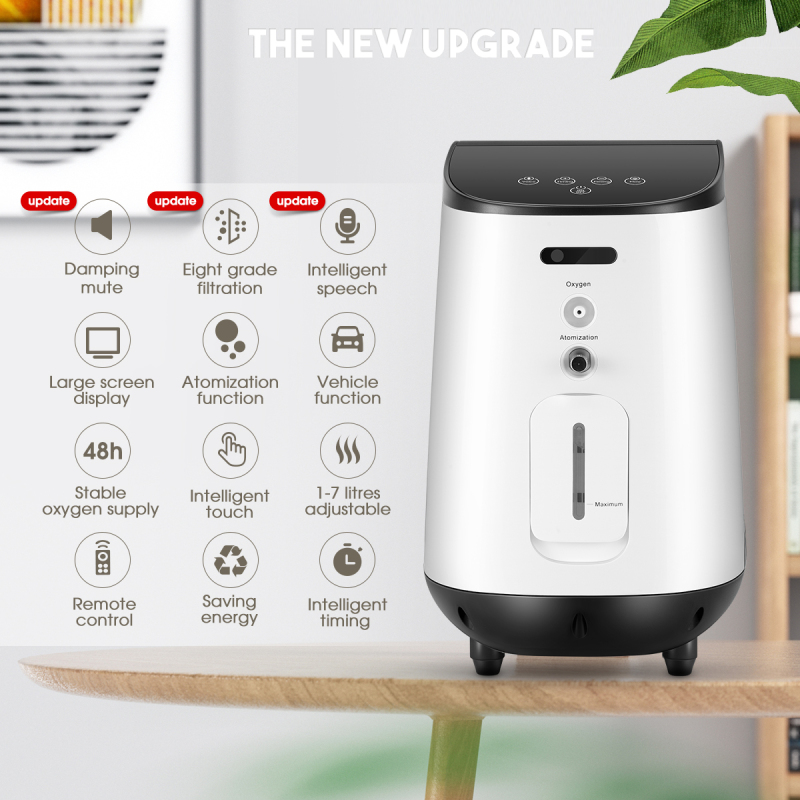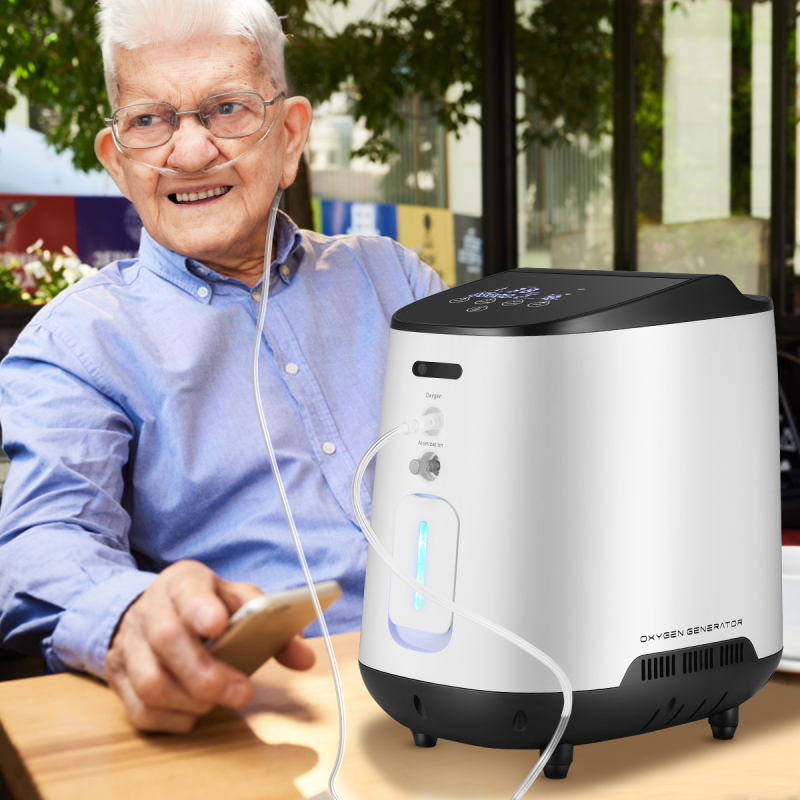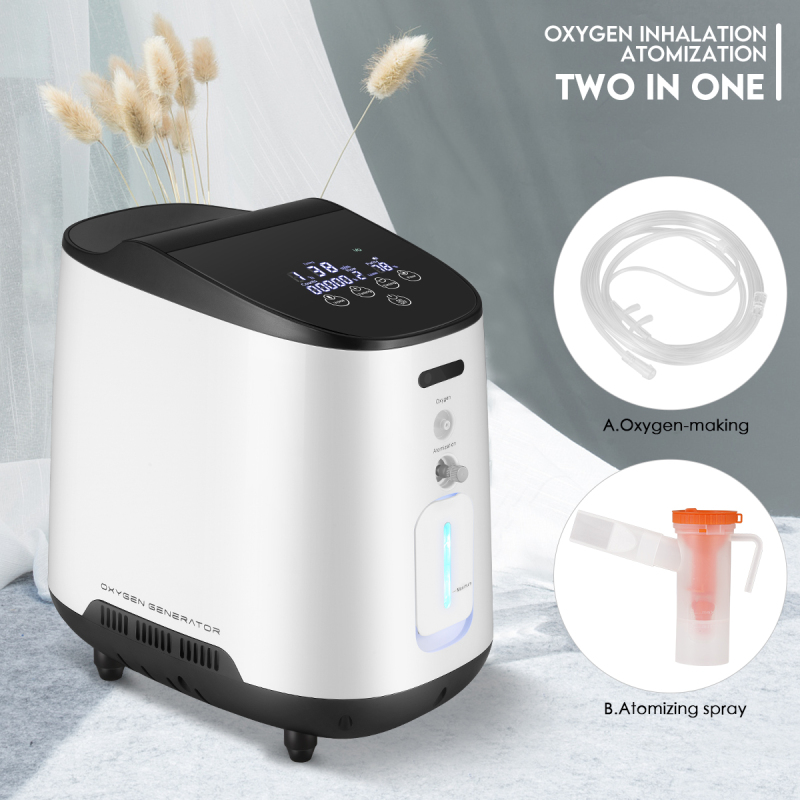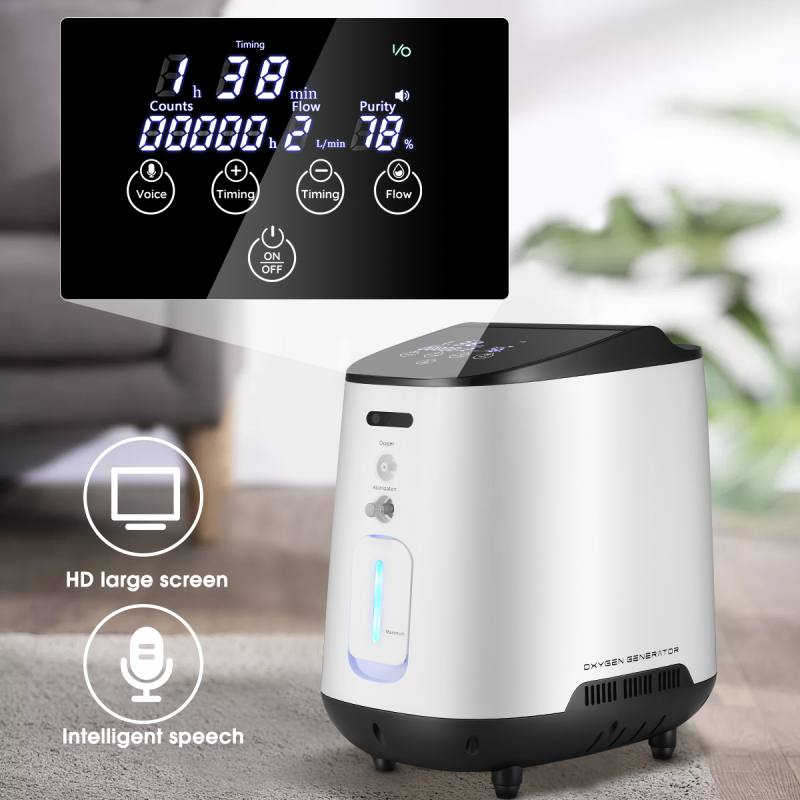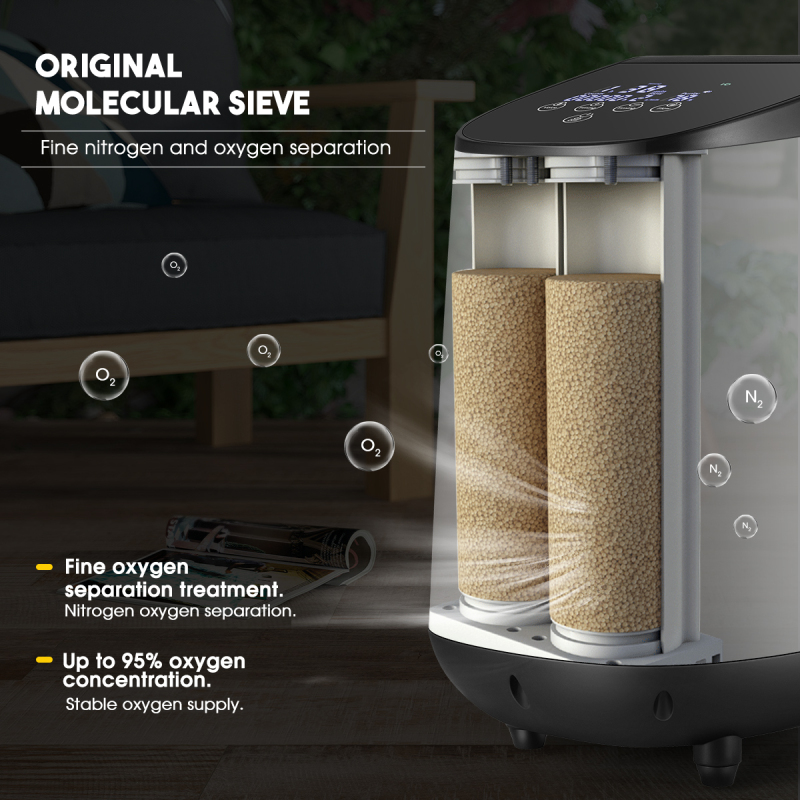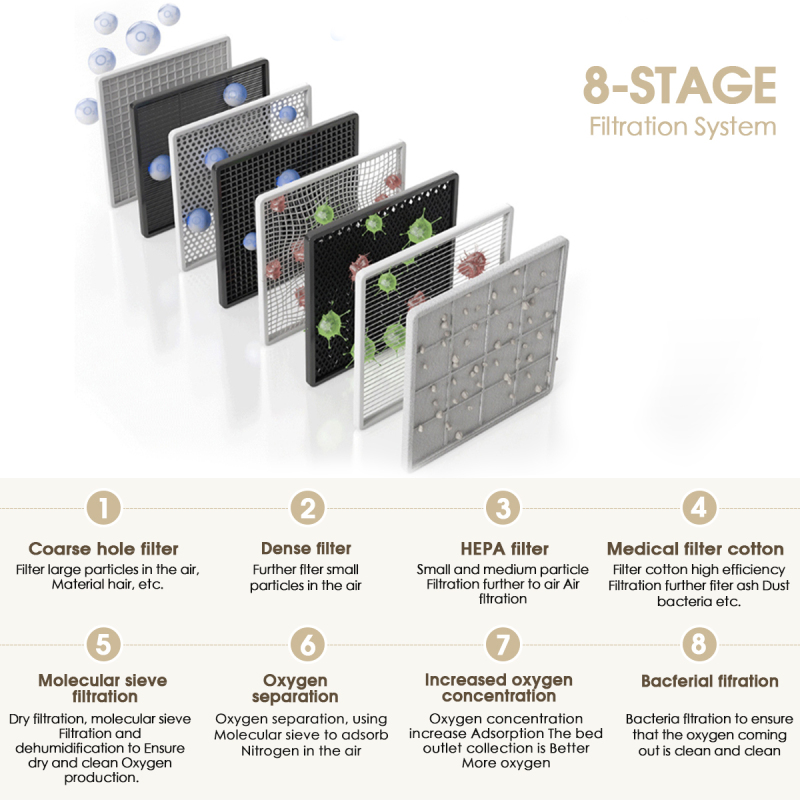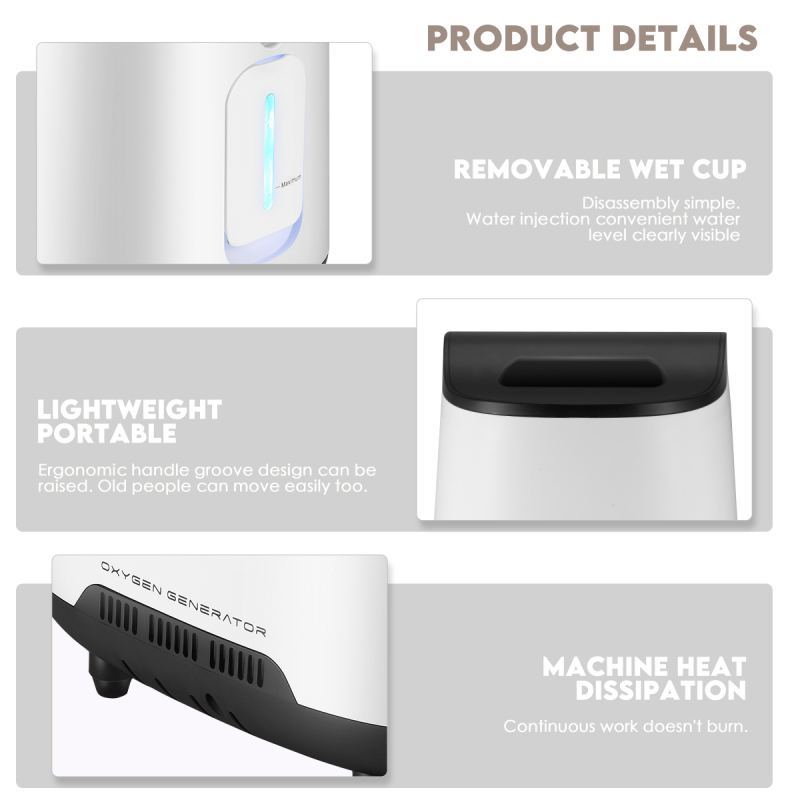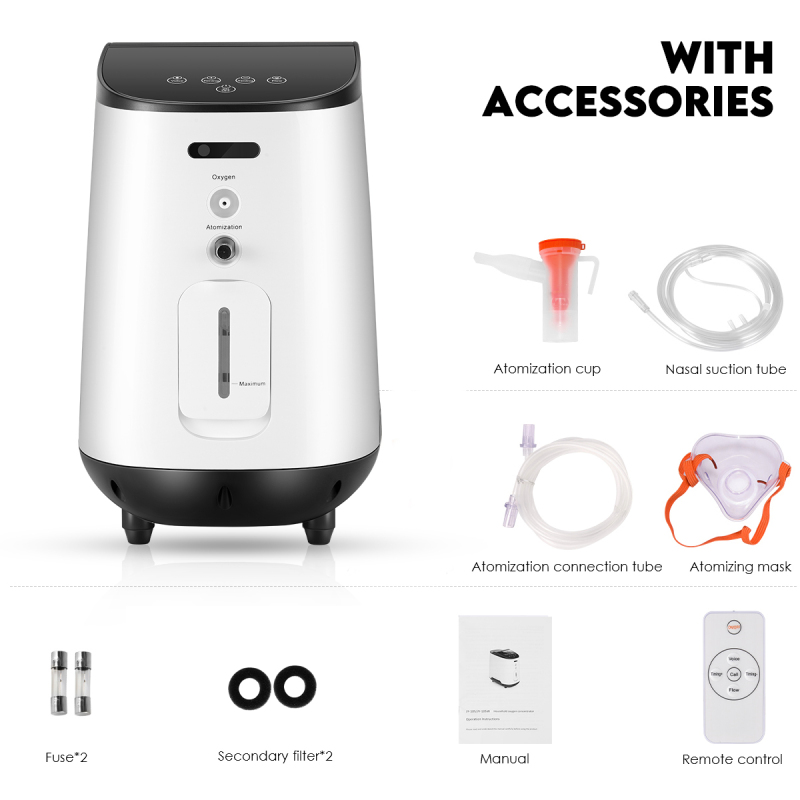 ---
We Also Recommend